Account Setup
We think creating an account is pretty easy, all you need is an email address to get started. We recommend starting with the 'Free' subscription so you can try out all of the features first.
If you feel comfortable setting up online accounts in general you can probably move on to the next section. If not please enjoy reading on.
Step 1 - Click the signup link
To create an Alpaca Track account, head on over to AlpacaTrack.com. On the home page select the 'Signup' link in the upper right hand corner of the screen.
note - if you have a smaller size screen you may need to click the hamburger menu (3 lines) and select the 'Signup' option from the menu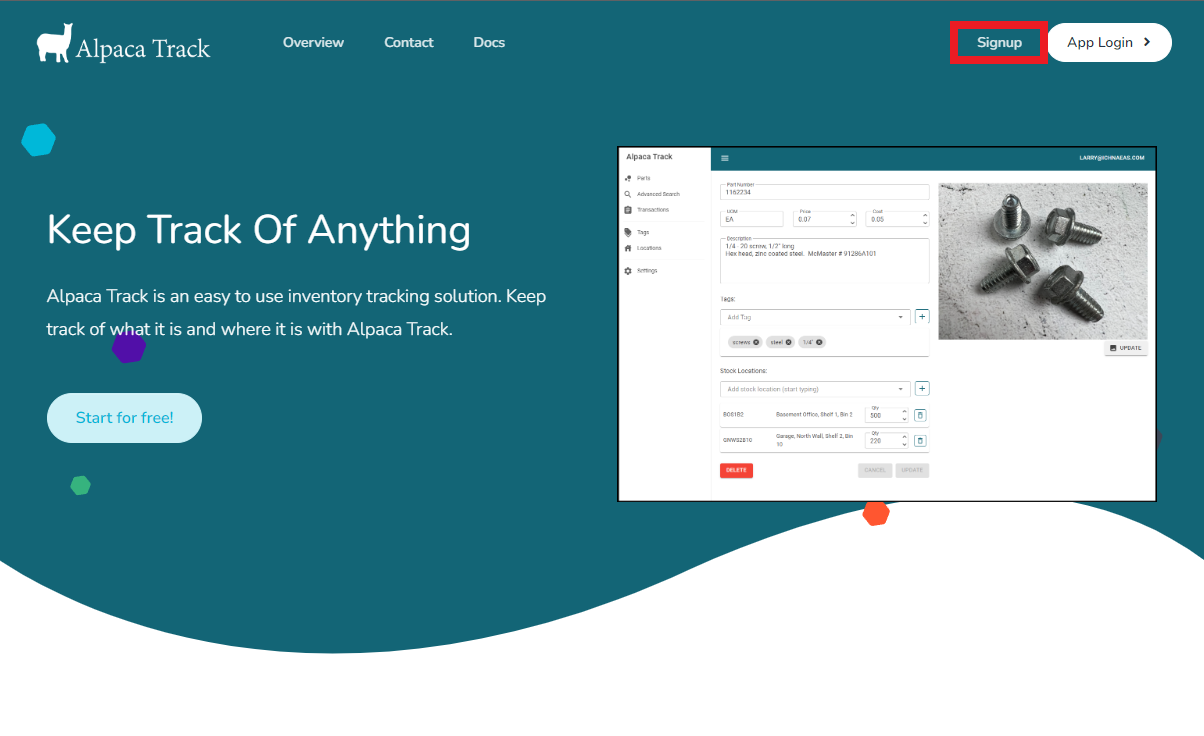 Step 2 - Enter your new account information
On the next screen enter the information you would like to use for your account. Make sure to enter a valid email address as it will be used for account verification in the next step.
The 'Organization Name' field is the name of your Alpaca Track account. If you own a business, entering your company name is probably a good idea. If you are not affiliated with a business don't worry, you can enter any name you like.
Remember to read and agree to the Terms & Conditions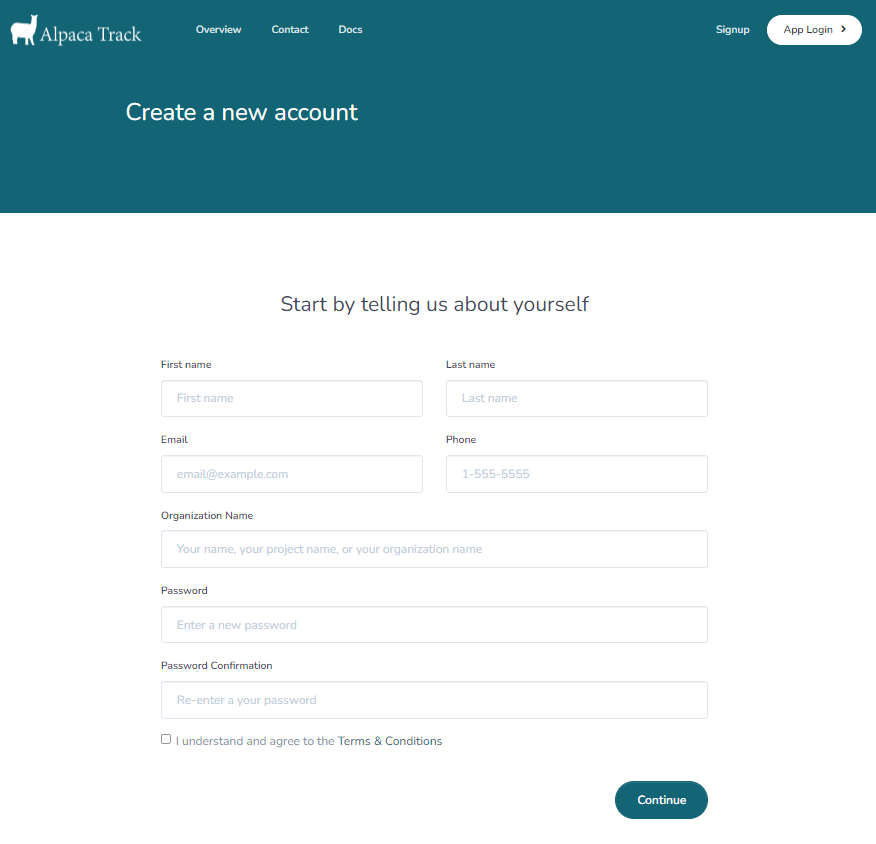 Step 3 - Verify your email
An email will be sent to the email address you provided. Please make sure to check your Junk/Spam folders! Once you get the email, copy the code provided into the 'Verification Code' text box and click the 'Verify' button.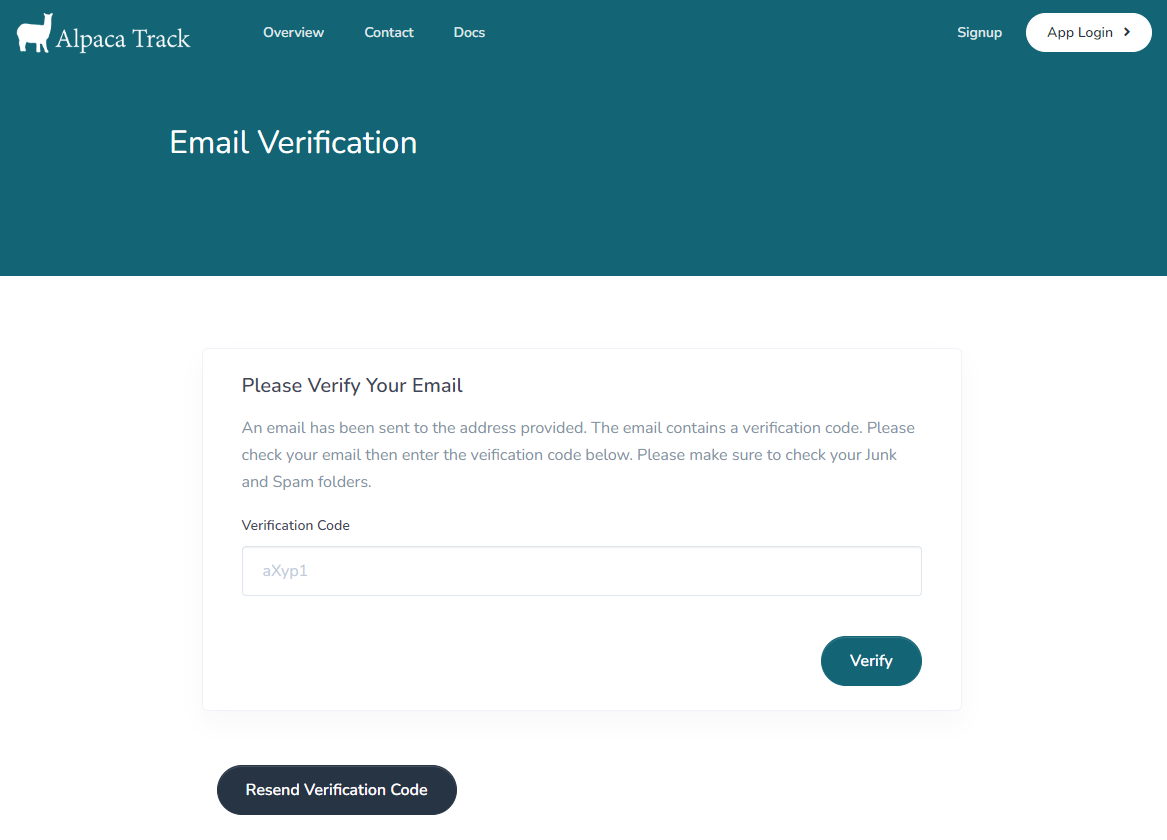 Step 4 - Choose your subscription
The next step is to choose your subscription level. Feel free to start with the 'Free' version. You can always upgrade your subscription later.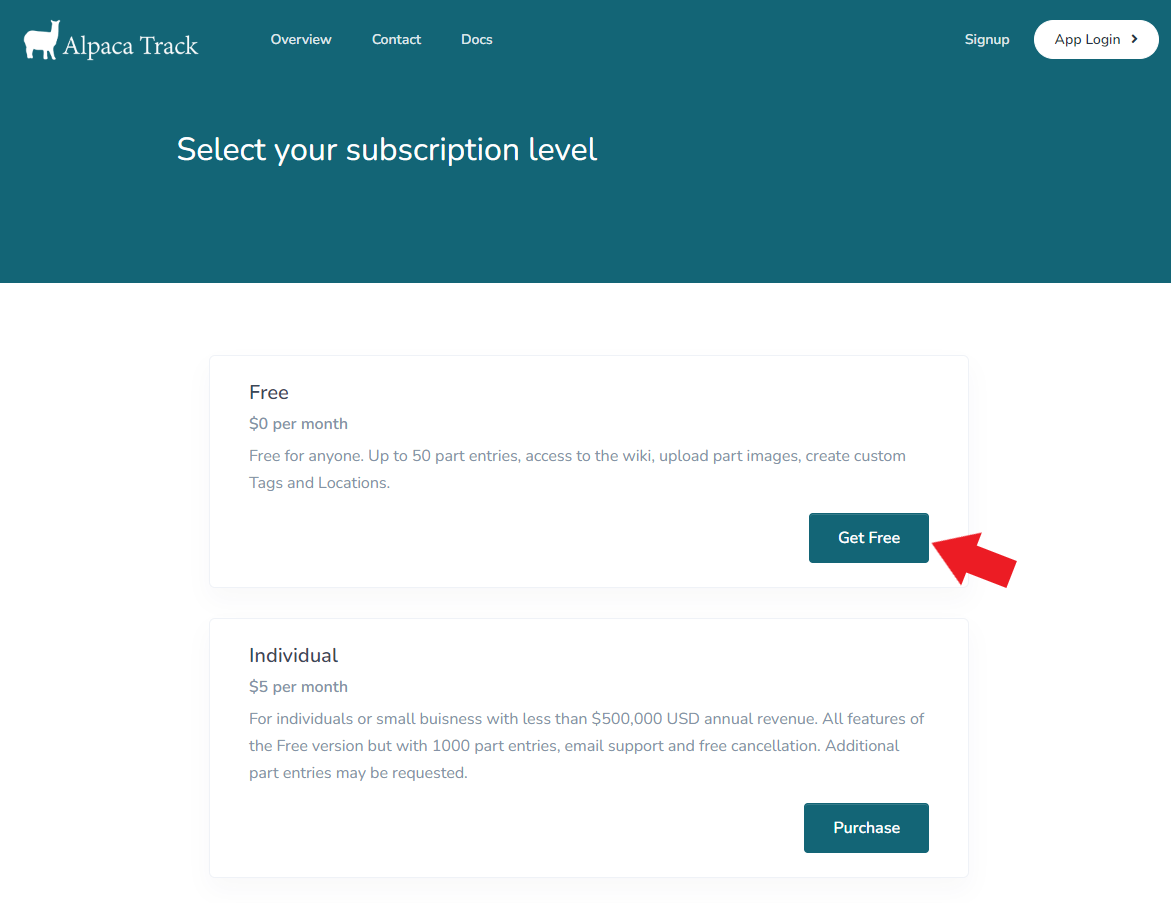 If you choose a paid subscription, a popup window will show for payment information. This popup window is hosted by FastSpring which is our 3rd party payment processor. Alpaca Track does not store any of your personal payment information.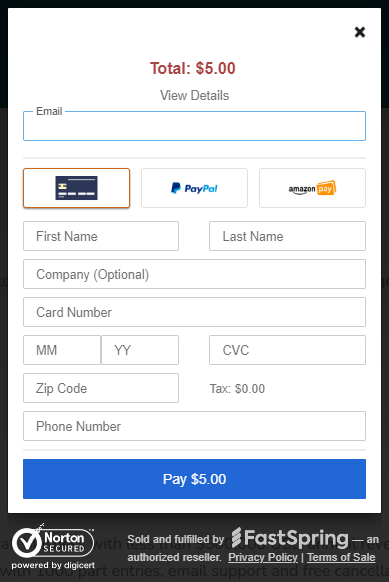 Step 5 - Complete and Login
If your verification and subscription selection go well you should be presented with the 'Signup Complete' page. If so your account is ready to use. Click the 'Login' button link to navigate to the App Login page (app.AlpacaTrack.com/Login).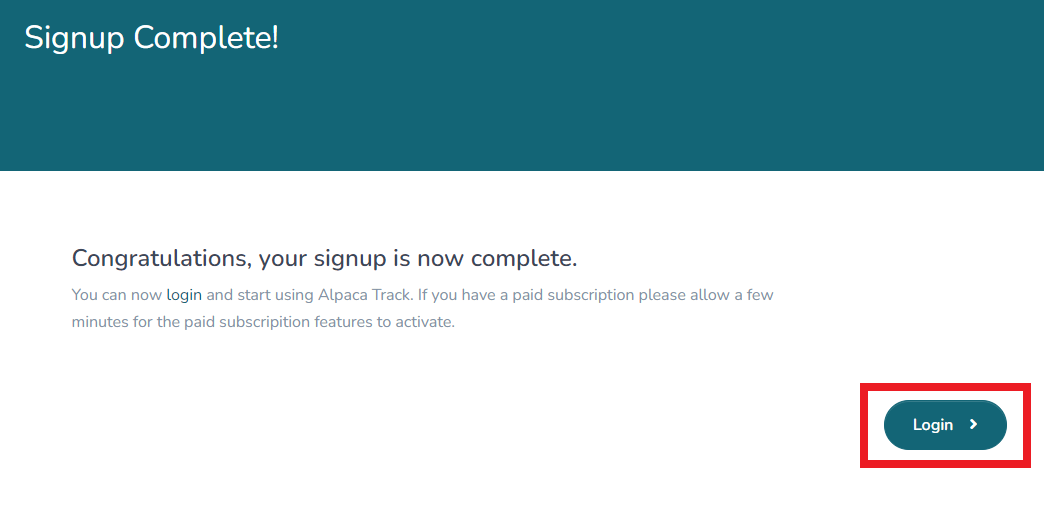 Enter the email address and password you used when creating your account to log in.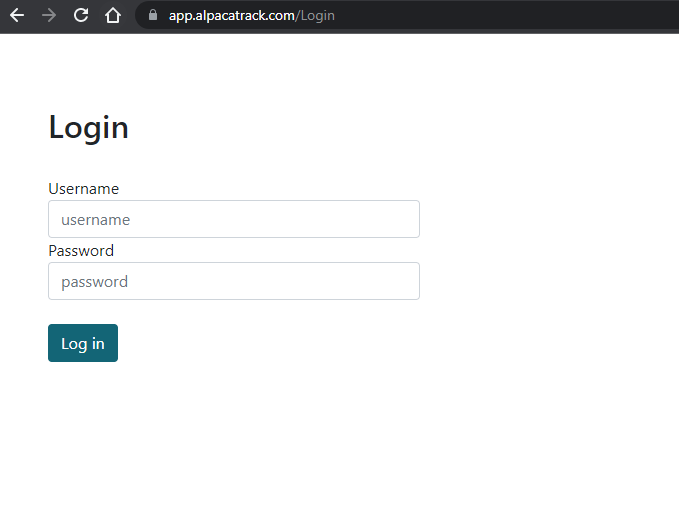 Logging In and Out
Once you've created an account, log out by selecting your username in the upper-right corner of the screen and selecting "logout".
To log back into the Alpaca Track application go to https://app.alpacatrack.com/Login and enter your email and password again.