Transactions
The Transactions Page shows a log of all events which have occurred since your account was created including created, deleted, or edited parts, tags and locations. Use this page to see what changes where made, who made them, and when.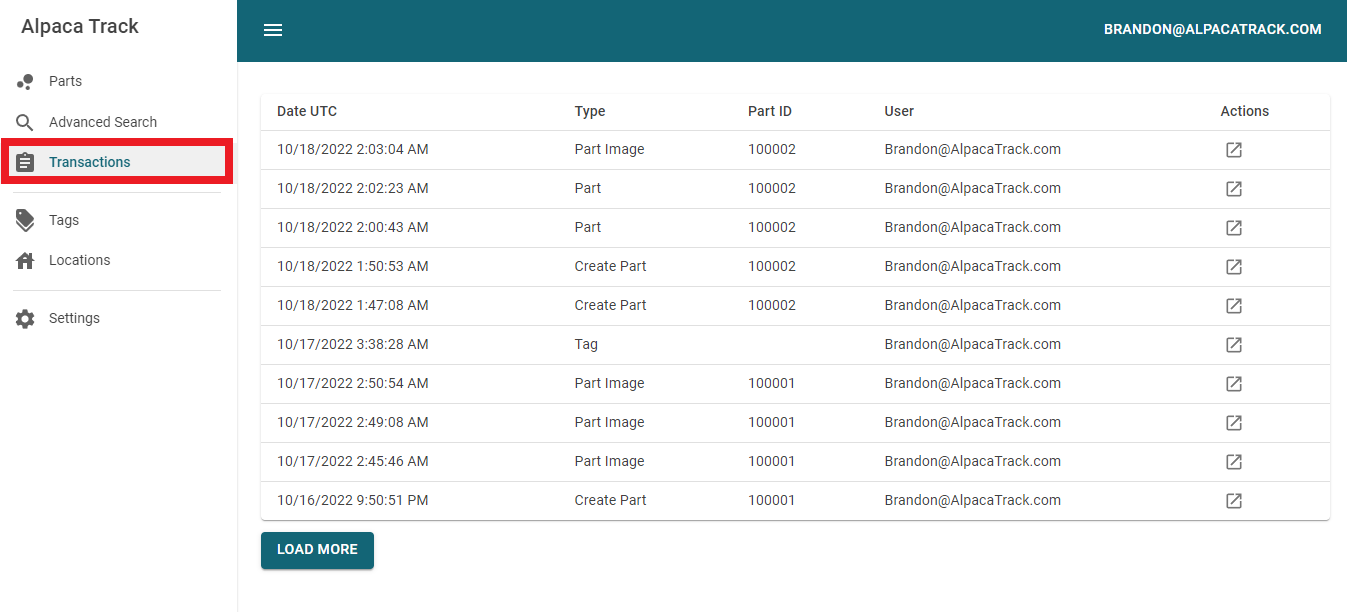 Transaction Details
Selecting the arrow icon (

) next to any transaction record will open the Transaction Details Window for that transaction. This window contains details such as the date and time of the transaction, the type of transaction, and any other changes made during the transaction's lifetime.